General Information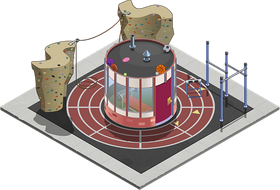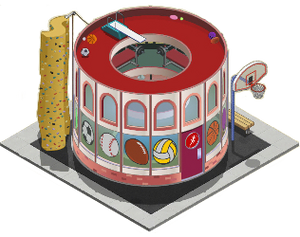 The Jock Hangout is unlocked at the beginning of the game and can be found in the Hangouts section of the store. It is one of the nine hangouts that are unlocked with a base character type. In this case, the jock is one of the classmates you unlock when starting the game.
Description
Long Description: Equipped with racks of weights, climbing walls, and plenty of room to run around, the Jock Hangout is a great place to break a sweat... or just take a break! This is where your sporty Classmates will huddle to work hard and get strong.
Tagline: Life is a team sport. Game on!
Costs
The Jock Hangout can be bought from the Store for 500 coins and takes ? hours to build. Its capacity is three students and holds a maximum of 2,000 coins.
At Level 8 the Jock Hangout can be upgraded for 30,000 coins and takes 12 hours to complete. It now holds five students and has a maximum of 4,500 coins.
Classmates
The classmate types that can be placed in the Jock Hangout are as follows:
|}
Pictures